Turnkey Builder Supply/Install
"Building plans are not perfect. Even small differences can cause big problems. With VCI Group, you know it's going to fit. And in the rare case where it doesn't, we have the resources in-house to fix it -- fast."

Ed Knight, Operations
VCI Group, Inc.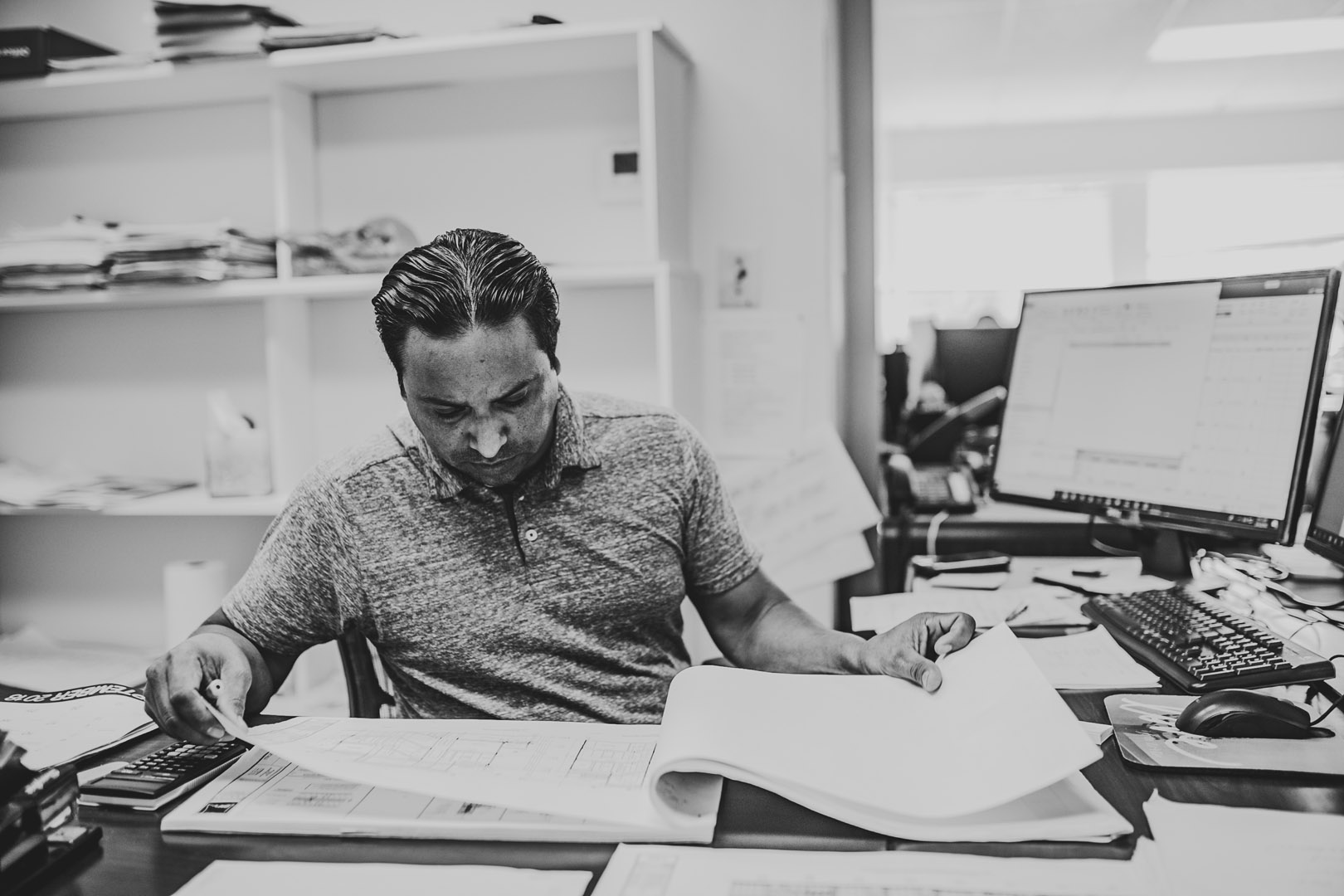 Framing: Because we do it all, we control it all
Home builders simply call VCI Group and we take everything from there: Looking at blueprints through three decades of field experience to troubleshoot and value engineer. Sourcing quality materials at best price from our own lumberyard. Using our CAD-controlled robotics to maximize the yield from the wood and achieve precision cuts. Making sure our experienced carpenters arrive at your site with the experience and the trusses and panels plus the diesel, generators and everything else they need to complete installation professionally, quickly and at the price we guaranteed upfront.
No weather-delay worries: we build trusses and panels on the factory floor.
No job site delays: we arrive with everything we need.
No structural concerns: count on our designers to troubleshoot plans so our trusses and panels fit. In the rare case there's a problem, count on our integrity to make it right.
No unexpected installation costs: We stand firm on the price we quoted up front.
Reduce expense, time and risks—especially on complex projects
Ordinary Experience
Builder calls a framing contractor
Framing contractor partners with a fabricator
Fabricator partners with a lumberyard
Fabricator manufactures the trusses and panels
Framing contractor hires delivery for trusses, etc. but must wait to find a delivery service with a crane
Framing contractor finds installers
Installers arrive at job site but can't work until generators and other equipment arrives
Trusses and panels don't fit with HVAC
Builder waits for the architect and framing contractor.
Builder submits a change order and new purchase order for the framing rework and additional materials
Builder waits for a slot in the framing contractor's schedule
Framing runs behind schedule and over budget
The VCI Group Experience
Builder calls VCI Group
VCI Group architecture team handles design
VCI Group lumberyard provides materials
VCI Group builds trusses and panels in its plants
VCI Group's fleet (including a crane) delivers materials, equipment and installers to the job
The trusses fit and are quickly installed
A problem with siding and windows arises and VCI Group steps in to solve it, at no additional cost
Framing comes in on schedule and budget
Framing Services